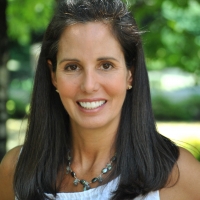 Mental health conditions are real, common and treatable.
And recovery is possible.
Edibell Stone is an experienced, licensed Medical Health Professional who specializes in affordable online therapy.
More about me
Licensing: EdS, LPC
Years in Practice: 24
My name is Edibell and I have been a Licensed Counselor since 1995. I help clients cope with difficulties in their lives, whether they are experiencing problems in a relationship, feeling anxious, depressed and/or stressed, problems with self-esteem, coping with loss, and family issues.

I also specialize in working with victims of Narcissistic abuse, resulting from having a Narcissistic parent, partner, friend, or boss. This new field of recovery is getting a lot of attention due to the emotional abuse pattern that quickly erodes a victim's previous high level of functioning. There are specific tools and approaches that are highly effective in this healing journey and I have been fortunate to work with many clients that have reclaimed their personal power and are now thriving.

In our busy and hectic lives it is easy to put our needs on the back burner. It's easy to overlook our own mental, emotional, physical and spiritual health. In working with you, I will help you resolve and work through the presenting difficulty while helping you formulate a plan for your self-care. We will work at your pace, in a manner that is comfortable for you.

Your Self -Care Plan is a invaluable tool you will use and test out throughout our work together. It will serve you long after counseling is over.

As a Licensed Professional Counselor and Health Coach I address my client's psychological, physical, emotional and spiritual health. I believe these parts are all inter-connected and are an integral part of who we are.

I view therapy as a partnership in change, a path we walk to gain insight into our lives while paying attention to the whole person.

I welcome the opportunity to work with you. Let one conversation begin the change you have been awaiting. Message or live chat with me.
About online counseling
Online counseling allows you to receive care from an online mental health practitioner via phone, video chat, or instant messaging. It is convenient for those who may have trouble getting to or would prefer not to have in-person therapy appointments. Ranging from $35 to $80 per week, online counseling is generally more affordable than in-person counseling. A study by researchers at University of California, Berkeley found that online counseling can be just as effective as face-to-face therapy while being more convenient, affordable, and accessible.
Try online counseling with Edibell Stone
Chat now
Issues

Stress

Anxiety

Relationship issues

Grief

Self esteem

Depression

Addictions

Family conflicts

Trauma and abuse

Eating disorders

Bipolar disorder

Languages Spoken

English
Services offered
100% confidential · No judgment
When you tap CHAT NOW a new window will open and you'll be directed to a simple form that will help start the conversation.