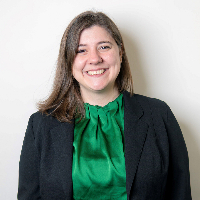 Mental health conditions are real, common and treatable.
And recovery is possible.
Kara Beck is an experienced, licensed Medical Health Professional who specializes in affordable online therapy.
More about me
Licensing: PhD, LCP
Years in Practice: 8
Greetings! My name is Kara Beck and I am a Clinical Psychologist licensed in the States of Arizona and Virginia. As you are considering whether you'd like to work with me, here are some things I think are important for you to know: My fundamental belief is that all humans have value. This guides how I conduct therapy, the kind of work I do, and my life in general. This is also one of the reasons I became a Clinical Psychologist. If you choose to work with me, you will find that my style is collaborative and integrative. That means that I want to understand your perspective and hear about what you think is going on and I have some tools and knowledge I can give you. Often, I use tools that come from cognitive behavioral therapy, acceptance and commitment therapy, mindfulness-based approaches, and systems approaches (like family and couples therapy). I like to tailor these tools to your specific needs and how you think about yourself and the world around you. My professional mission is to ensure that all people (especially those from marginalized groups) have access to effective services.

About my background and credentials: I obtained my MA and PhD in Clinical Psychology from Central Michigan University. I completed my predoctoral internship and postdoctoral fellowship at a community mental health agency in Tucson, Arizona. I have been working in mental health for over a decade and providing therapy since 2011. I've worked with a wide variety of concerns and many different populations. Some areas I've focused on include depression, anxiety, stress and trauma-related concerns, substance-related concerns, and ADHD. I've also done a lot of work related to family dynamics and parenting.

Outside of therapy, I am interested in positive youth development and substance abuse prevention. I enjoy integrating research, program development and evaluation, and policy work into my professional life. Outside of work altogether, I love a good Stephen King novel, cooperative video and table games, and anything to do with the water.

You've already taken the step to click over to this site. If what I've said resonates with you, I'd love to help you take the next step toward your goals, whatever they may be.
About online counseling
Online counseling allows you to receive care from an online mental health practitioner via phone, video chat, or instant messaging. It is convenient for those who may have trouble getting to or would prefer not to have in-person therapy appointments. Ranging from $35 to $80 per week, online counseling is generally more affordable than in-person counseling. A study by researchers at University of California, Berkeley found that online counseling can be just as effective as face-to-face therapy while being more convenient, affordable, and accessible.
Try online counseling with Dr. Kara Beck
Chat now
Issues

Stress

Anxiety

Addictions

LGBT

Parenting issues

Depression

Relationship issues

Family conflicts

Trauma and abuse

Grief

Intimacy-related issues

Self esteem

Career difficulties

Bipolar disorder

Coping with life changes

ADHD

Languages Spoken

English
Services offered
100% confidential · No judgment
When you tap CHAT NOW a new window will open and you'll be directed to a simple form that will help start the conversation.