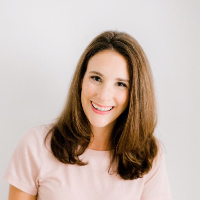 Mental health conditions are real, common and treatable.
And recovery is possible.
Amber Carver is an experienced, licensed Medical Health Professional who specializes in affordable online therapy.
More about me
Licensing: LPC, NTC
Years in Practice: 9
Hi and welcome! My name is Amber Carver, I'm a Licensed Professional Counselor and a Nutritional Therapy Consultant. I grew up in a small rural town and moved to the city to pursue graduate school. I fell in love will all that a bigger city had to offer and stuck around. With moving came challenges and so many transitions. It's hard not to lose sight of who you are and who you are aiming to be when you are faced with challenges or change. I work hard to help you reach your life goals. Sometimes that's done through providing a safe space for you to process and others it's through action steps. No matter the tool used, I believe in you and your ability to reach your goals.

I specialize in the integration of nutrition and mental health, helping people live their lives to the fullest potential. Having worked in this field for 8 years, I know that concerns with stress, life transition, body image, anxiety, emotional eating, and self-esteem are often a product of multiple life transitions, sleep issues, and uncertainty. It's never just one thing. Through the use of positive psychology, mindfulness, motivational interviewing, and cognitive-behavioral techniques, I help people harness the power that already lies inside them to elevate their everyday.


About online counseling
Online counseling allows you to receive care from an online mental health practitioner via phone, video chat, or instant messaging. It is convenient for those who may have trouble getting to or would prefer not to have in-person therapy appointments. Ranging from $35 to $80 per week, online counseling is generally more affordable than in-person counseling. A study by researchers at University of California, Berkeley found that online counseling can be just as effective as face-to-face therapy while being more convenient, affordable, and accessible.
Try online counseling with Amber Carver
Chat now
Issues

Stress

Anxiety

Self esteem

Depression

Coping with life changes

Eating disorders

Languages Spoken

English
Services offered
100% confidential · No judgment
When you tap CHAT NOW a new window will open and you'll be directed to a simple form that will help start the conversation.