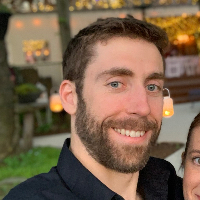 Mental health conditions are real, common and treatable.
And recovery is possible.
Joseph Osiecki is an experienced, licensed Medical Health Professional who specializes in affordable online therapy.
More about me
Licensing: LICSW
Years in Practice: 9
The first step in becoming a better you is being self-aware of the barriers that are preventing you from reaching your full potential. My goal is to help identify, guide and support you on your journey through life. My approach is simple. There is not secret formula. We will work as a team to create a plan to overcome the things that are happening in your life!

I am a Licensed Independent Clinical Social Worker (LICSW) with 10 years of experience. I have been happily married for 9 years and am a proud father of two. My life/professional experience focus in areas of relationship/family issues, parenting, religious issues, career issues, depression, anxiety, grief, self-esteem, intimacy, stress, trauma and abuse and overall health.

Let's talk!
About online counseling
Online counseling allows you to receive care from an online mental health practitioner via phone, video chat, or instant messaging. It is convenient for those who may have trouble getting to or would prefer not to have in-person therapy appointments. Ranging from $35 to $80 per week, online counseling is generally more affordable than in-person counseling. A study by researchers at University of California, Berkeley found that online counseling can be just as effective as face-to-face therapy while being more convenient, affordable, and accessible.
Try online counseling with Joseph Osiecki
Chat now
Issues

Stress

Anxiety

Relationship issues

Trauma and abuse

Intimacy-related issues

Career difficulties

Addictions

Family conflicts

Grief

Parenting issues

Self esteem

Coping with life changes

Compassion fatigue

Languages Spoken

English
Services offered
100% confidential · No judgment
When you tap CHAT NOW a new window will open and you'll be directed to a simple form that will help start the conversation.