Licensed
Online Counseling
Accepts International Clients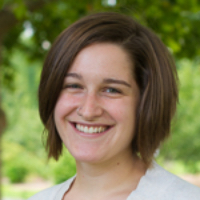 Mental health conditions are real, common and treatable.
And recovery is possible.
Hannah Hall is an experienced, licensed Medical Health Professional who specializes in affordable online therapy.
More about me


Hello! What a brave step you are taking in searching for a counselor to walk with you on your journey! I know it can be a hard and sometimes frustrating step to take, but it's important to take care of yourself!

I am a Licensed Professional Counselor in Virginia and have been counseling for over five years. I earned my Masters of Arts in Clinical Mental Health Counseling from Eastern Mennonite University. I have experience working with adolescents, children, and adults in individual, family, couples, and group settings. The issues I have the most experience working with are anxiety and stress, depression, trauma, and family and parenting issues.

The things that influence my counseling the most are a person-centered environment (respect and working together toward goals and treatment), attachment-orientation (focusing on your relationships and how people have shaped you), trauma-informed and body-based approaches (realizing that so much of our life is affected by our experiences and how our body experiences things). I believe that it is important to be aware of how our body experiences life and emotions. I emphasize becoming more aware of how our reactions, emotions, and way we are in the world are reflected in our bodies and how turning our focus here can help us heal!

I have particular training in trauma and resiliency, play therapy and parenting techniques, energy anatomy and soul psychology, and nonviolent conflict transformation. I received my undergraduate degree in Peace, Justice, and Conflict studies and Art, so I lean on those disciplines as well. I am experienced in talk therapy, expressives, play therapy, Focusing, energetics, and body-based interventions.

Together we can take the next step toward healing and wholeness!
About online counseling
Online counseling allows you to receive care from an online mental health practitioner via phone, video chat, or instant messaging. It is convenient for those who may have trouble getting to or would prefer not to have in-person therapy appointments. Ranging from $35 to $80 per week, online counseling is generally more affordable than in-person counseling. A study by researchers at University of California, Berkeley found that online counseling can be just as effective as face-to-face therapy while being more convenient, affordable, and accessible.
Try online counseling with Hannah Hall
Chat now
Issues

Stress

Anxiety

Family conflicts

Trauma and abuse

Parenting issues

Depression

Addictions

LGBT

Relationship issues

Grief

Intimacy-related issues

Anger management

Self esteem

Career difficulties

Coping with life changes

Compassion fatigue

ADHD

Languages Spoken

English
Services offered
100% confidential · No judgment
When you tap CHAT NOW a new window will open and you'll be directed to a simple form that will help start the conversation.