Licensed
Online Counseling
Accepts International Clients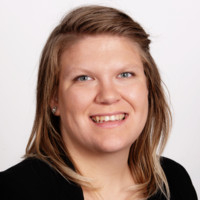 Mental health conditions are real, common and treatable.
And recovery is possible.
Kelsey Camire is an experienced, licensed Medical Health Professional who specializes in affordable online therapy.
More about me
Licensing: LCSW
Years in Practice: 3
I am a Licensed Clinical Social Worker with experience helping individuals navigate life's challenges. I have assisted individuals in coping with depression, anxiety, grief/loss, adjustment issues, personal conflicts, relationship difficulties, trauma, low-self esteem, and other struggles. While I have worked with individuals of almost all ages, I have a particular interest in working with older adults and their family caregivers. When working with me, you will learn techniques based in mindfulness and meditation, creative approaches, and practical ways to change your thinking and feel better. I believe in empowering people to be their best selves. Whatever you are going through, let's go through it together and help you come out on the other side feeling stronger and better equipped to handle whatever live gives you.
About online counseling
Online counseling allows you to receive care from an online mental health practitioner via phone, video chat, or instant messaging. It is convenient for those who may have trouble getting to or would prefer not to have in-person therapy appointments. Ranging from $35 to $80 per week, online counseling is generally more affordable than in-person counseling. A study by researchers at University of California, Berkeley found that online counseling can be just as effective as face-to-face therapy while being more convenient, affordable, and accessible.
Try online counseling with Kelsey Camire
Chat now
Issues

Stress

Anxiety

Family conflicts

Grief

Self esteem

Depression

LGBT

Relationship issues

Trauma and abuse

Parenting issues

Anger management

Career difficulties

Bipolar disorder

Coping with life changes

ADHD

Languages Spoken

English
Services offered
100% confidential · No judgment
When you tap CHAT NOW a new window will open and you'll be directed to a simple form that will help start the conversation.