Licensed
Online Counseling
Chat Now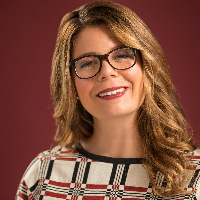 LPC, ATR, MA
Emilie Ferran
Mental health conditions are real, common and treatable.
And recovery is possible.
Emilie Ferran is an experienced, licensed Medical Health Professional who specializes in affordable online therapy.
More about me
I understand how important it is to feel seen, heard and understood. I often admire my clients drive and dedication, and I want them to recognize that strength within themselves. Nobody should have to experience a life in which they are either always struggling to catch up or racing to get ahead. I want to give you a way to find that peace and happiness, that is supportive and non-judgmental. About ten years ago I recognized that I needed to change because everyday felt like a struggle. I got serious and found help and began to make changes that I knew I could live by. Now I am happier and more at peace with myself and I can help you have that too.



I am a trained and licensed professional counselor and in addition to supportive talk therapy, I offer to you an approach using art therapy, mindfulness and guided mediations. This eclectic approach will give you a unique experience of expressing yourself, help you make new choices, become more efficient in your decision making and bring more balance to your life. Together we will discover creative, innovative, and clever ways to break down barriers, busting through obstacles, and getting unstuck so you can take intuitive action and fulfill the things that matter to you the most!
About online counseling
Online counseling allows you to receive care from an online mental health practitioner via phone, video chat, or instant messaging. It is convenient for those who may have trouble getting to or would prefer not to have in-person therapy appointments. Ranging from $35 to $80 per week, online counseling is generally more affordable than in-person counseling. A study by researchers at University of California, Berkeley found that online counseling can be just as effective as face-to-face therapy while being more convenient, affordable, and accessible.
Try online counseling with Emilie Ferran
Chat now
Issues

Stress

Anxiety

Relationship issues

Trauma and abuse

Self esteem

Depression

Addictions

LGBT

Family conflicts

Grief

Intimacy-related issues

Parenting issues

Career difficulties

Coping with life changes

Compassion fatigue

ADHD

Languages Spoken

English
Services offered
100% confidential · No judgment
When you tap CHAT NOW a new window will open and you'll be directed to a simple form that will help start the conversation.