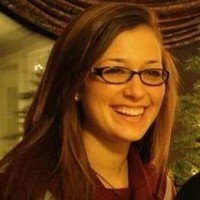 Mental health conditions are real, common and treatable.
And recovery is possible.
Raechel Brittain is an experienced, licensed Medical Health Professional who specializes in affordable online therapy.
More about me
Licensing: LCSW
Years in Practice: 3
Hi there! Thank you for making the decision to seek out support for yourself- that's a huge step and I'm happy you are here. If you are looking for a fitting therapist, let me tell you a bit about myself as a therapist, and more importantly- a regular human being.

I believe the most important parts of any counseling experience is being able to meet with someone who is authentic in nature, appropriately humorous, unconditionally non-judgmental and respectful. I realize that I am often "one leg of the race" to help clients get where they need to go on their life journey and to access a part of themselves they did not know existed. I have a well-appreciated balance of compassion and supportive confrontation in my work and believe that is essential to anyone's change process. And I solemnly swear- I will never ask you "how does that make you feel?". If you've read this far, I believe you really want some aspect of your being to shift- even just a little bit, and I'd be happy to help you get there in a safe and healthy way.

I've been labeled as an "extroverted introvert". I love working with people, it's truly an honor to be a part of people's lives in this way, every day. However, I recharge with alone time or just with the people closest to me. I love playing with my rescue pup, Lula, doing paint by numbers (they make them for adults now!) and my guilty pleasure is watching reality television. I try to go jogging occasionally even though I loathe it entirely. I can talk about any of these hobbies at length, so proceed cautiously.

I'm genuinely grateful for your interest in working with me and the steps you've taken to move toward change. I hope to speak with you in the near future.

Best,

Raechel Brittain, LCSW


About online counseling
Online counseling allows you to receive care from an online mental health practitioner via phone, video chat, or instant messaging. It is convenient for those who may have trouble getting to or would prefer not to have in-person therapy appointments. Ranging from $35 to $80 per week, online counseling is generally more affordable than in-person counseling. A study by researchers at University of California, Berkeley found that online counseling can be just as effective as face-to-face therapy while being more convenient, affordable, and accessible.
Try online counseling with Raechel Brittain
Chat now
Issues

Stress

Anxiety

Relationship issues

Family conflicts

Parenting issues

Depression

Addictions

Trauma and abuse

Grief

Career difficulties

Bipolar disorder

Coping with life changes

Compassion fatigue

Languages Spoken

English
Services offered
100% confidential · No judgment
When you tap CHAT NOW a new window will open and you'll be directed to a simple form that will help start the conversation.